About me
I have been surrounded by shoes since I was a child. I started to repair them, and slowly learned how to make them, getting into the making of a final shoe. Since 1992 I have been doing them in a traditional way, training in the design and manufacture of the shoe, currently working with dressmakers, adapting the shoes to the design of the suit and counting on my skill and involvement.
I do bespoke shoes and I take commissions from all the globe, creating historically accurate shoes (from the 16th to the 20th century) and original. Write me an email to info@agustinmorenoartesano.es or fill the contact form and we will design together your dreamed shoes, with all your specifications and measurements.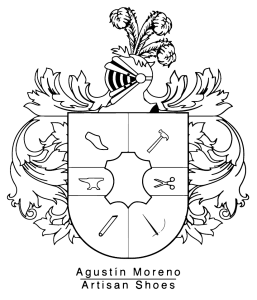 Looking for a unique pair of shoes?
I handcraft bespoke shoes by order, and we can work remotely. Tell me what type of shoe you are looking for (I do historical shoes of 18th Century shoes, Regency boots, Victorian button boots, Edwardian Shoes, 1920's, 1930s, and 1940s shoes and original), better if you have sketches or photos, and together we will design unique shoes to suit you. I can work with your materials (fabrics for your dress / accessories, leathers, decorations, etc.) or use vegetable tanned leathers, vegan friendly leathers, brocade silks and other fabrics from special looms and workshops.